It doesn't usually work out this way.
Actresses with a small handful of film credits on their resumes don't tend to land leading roles on major broadcast network dramas, let alone become and remain one of the most recognizable faces on TV for 14 years and counting. But like the show that has brought her into our living rooms every week, there's something extraordinary about Grey's Anatomy star Ellen Pompeo that simply can't be ignored or overlooked.
She's managed to overcome cast upheaval, behind-the-scenes drama, and the overall downward trending power of broadcast network TV to not only remain ABC's most bankable star, but become one of the most powerful women currently working in the medium. And she's done it all without ever leaving the same job.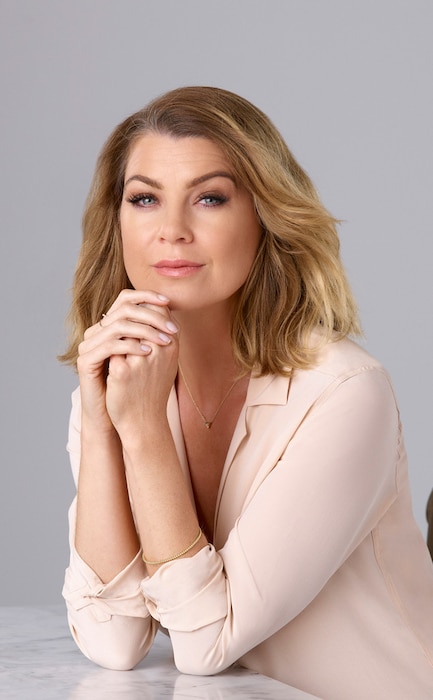 ABC
With a pair of evocative and powerful interviews released by Deadline and The Hollywood Reporter on Wednesday, Jan. 17 in near tandem, it was revealed that, knowing she could probably demand ABC simply begin printing money for her at this point, Pompeo has indeed fought for what she rightfully thought she deserved. The result? With a contract extension that will cover Grey's Anatomy's inevitable 15th and 16th seasons, she's officially TV's highest-paid dramatic actress, with THR reporting a $ 575,000 payday per episode, plus a signing bonus and two full backend equity points on the show, totaling $ 20 million a year. Additionally, she'll officially become a producer on Grey's beginning at this season's midway point, as well as a co-executive producer on the upcoming untitled spinoff.
Not too shabby for someone who had to be convinced to even consider auditioning for the now-iconic role of Meredith Grey by her agent.
At what can only be described as a watershed moment for the empowerment of women not only in Hollywood, but across the world, it's Pompeo's candor about her self-worth, as well as her sisterhood with Grey's Anatomy creator Shonda Rhimes, that not only points to how she's risen to such atmospheric heights, but perhaps provides a path for all the actresses looking to follow in her footsteps.
"I'm not the most 'relevant' actress out there. I know that's the industry perception because I've been this character for 14 years," Pompeo admitted to THR in their awe-inspiring interview with her. "But the truth is, anybody can be good on a show season one and two. Can you be good 14 years later? Now, that's a f–kin' skill."
Despite what the industry may think of her—and truthfully, if anyone out there is still holding onto that perception despite yesterday's news, they're simply not paying attention—Pompeo watched as Rhimes, herself an unknown and unproven showrunner when Grey's debuted, grew herself a damn empire, learning to feel empowered as she watched the uber-producer amass her own power. And when Rhimes landed her industry-rattling exclusive deal with Netflix, the moment presented Pompeo with an opportunity.
As she told THR, she let Rhimes know she would be fine closing up shop and walking away from the show if that's what she wanted. After all, she'd already proven to ABC, who she claims would routinely leverage co-star Patrick Dempsey against her when she sought the pay she deserved, and the industry as a whole, that she was No. 1 on the call sheet for a reason when he walked away from the series in 2015 and the show not only survived, but thrived. What better way to go out than on top?
"'But if you want it to continue, I need to be incentivized. I need to feel empowered and to feel ownership of this show,'" she told her boss. "And she was like, 'I absolutely want to keep the show going. It's the mothership, so let's find a way to make you happy. What do you want?'"
So, she asked.
And when you come armed with knowledge that the show you are the face of has generated nearly $ 3 billion dollars for the company, that said show, after 300 episodes, still ranks as the network's No. 2 drama (just behind fall breakout The Good Doctor), and that fans of said show would likely riot if anyone tried to do the show without you, no one can out gun you. "You start to feel like, 'OK, maybe I do deserve a piece of this,'" she explained to THR.
Of course, having Rhimes in her corner didn't hurt. "In Shonda finding her power and becoming more comfortable with her power, she has empowered me. And that took her a while to get to, too. It was part of her evolution. It's also why our relationship is so special. I was always loyal to her, and she responds well to loyalty," Pompeo said. "So, she got to a place where she was so empowered that she was generous with her power. Now, what did that look like? It looked like her letting me be the highest-paid woman on television, letting me be a producer on this show, letting me be a co-executive producer on the spinoff and signing off on the deal that the studio gave me, which is unprecedented."
With a new deal in place that makes clear Pompeo's next act will be that of a producer—she's deemed acting "boring" and directing "cool but, to be honest, it just takes me away from my kids"—with her ABC Studios-based Calamity Jane production company already having recently sold an anthology drama set in the world of fashion to Amazon as a legal drama sits in contention at ABC, it bears repeating that she's still only on her first act.
Aside from Queen Mariska Hargitay (who had a TV resume under her belt before landing her landmark role of Det. Olivia Benson on Law & Order: SVU, mind you), you'd be hard pressed to name another actor of either gender currently working whose integral nature to their show has wielded them such power—and has for such an impressive amount of time.
Pompeo's power comes not only from her irreplaceable status as Meredith Grey or her proximity to Rhimes, but also from her deep-seated desire to bring change to an industry that sees her and Rhimes and their methods of operation as the outlier and not the norm. "Look, I only have a 12th-grade education and I wasn't a great student, but I've gotten an education here at Shondaland. And now my 8-year-old daughter gets to come here and see fierce females in charge," she explained. "She loves to sit in the director's chair with the headphones on yelling 'Action' and 'Cut.' She's growing up in an environment where she's completely comfortable with power. I don't know any other environment in Hollywood where I could provide that for her. Now I hope that changes…and soon."
However long it may take the industry to catch up, at least there's the knowledge that the environment Pompeo has helped foster and keep alive on the ABC drama for 14 seasons and counting isn't going anywhere without her approval. "Ellen and I have a pact that I'm going to do the show as long as she's going to do the show," Rhimes told E! News' Sibley Scoles when the show celebrated the big 3-0-0. "So the show will exist as long as both of us want to do it. If she wants to stop, we're stopping. So I don't know if we'll see 600, but I want to keep it feeling fresh. As long as there are fresh stories to tell and as long as we're both excited about the stories being told, we're in. So, we'll see where that takes us."
"You never think TV shows are going to go this long. Of course not, never, and especially me, I don't ever assume things like that," Pompeo told Deadline. "I assume tomorrow everyone's going to hate us. You got to try, you got to stay humble."
Humble? Sure. But all things considered, it wouldn't be wrong to revel in the power, either. We have a feeling Meredith Grey would approve.
Grey's Anatomy airs Thursdays at 8 p.m. on ABC.