John Stamos is officially off the market!
The 54-year-old actor, best known for playing Uncle Jesse on Full House and Fuller House, has married his 31-year-old pregnant fiancée Caitlin McHugh, reports People. The pair got married on Saturday in an intimate ceremony in Los Angeles.
As per photos obtained by ET, the newlyweds had a backyard reception at Stamos' home in Beverly Hills, complete with a dance floor. The bride wore a traditional white ballgown and Stamos opted for a tux.
Stamos and the actress, who has appeared on The Vampire Diaries and in Switched at Birth, got engaged in Disneyland in October. They have been together for about two years.
In December, Stamos revealed that McHugh is pregnant with their first child. McHugh showcased her baby bump on the red carpet with Stamos at the 2018 SAG Awards last month. Also in January, the couple babymooned in Tucson, Arizona.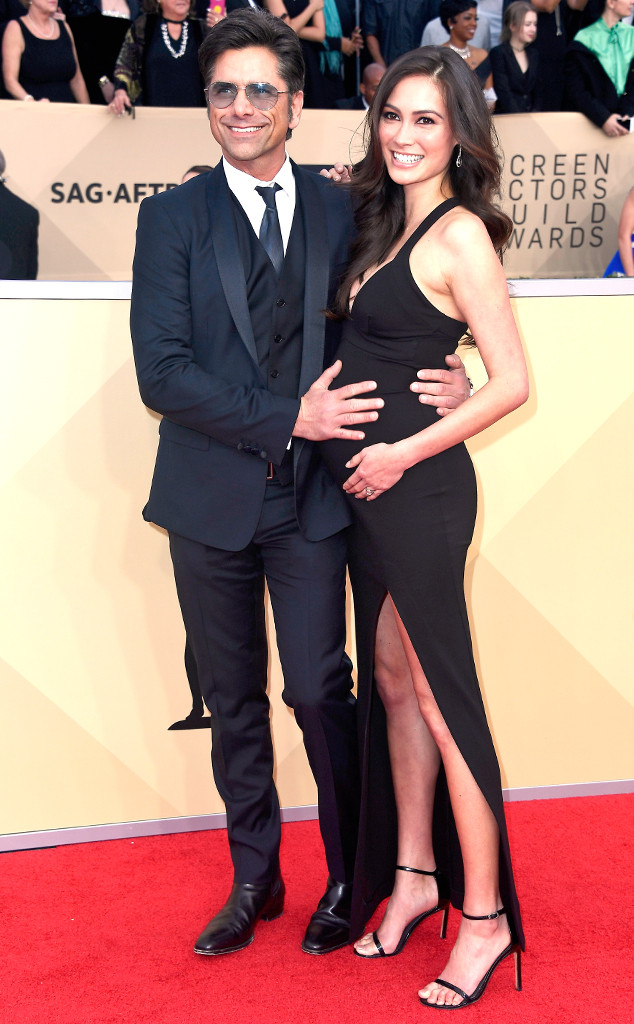 Frazer Harrison/Getty Images
It's been a weekend of big highs and big lows. Earlier in the day, E! News reported that the Beverly Hills police were investigating a burglary that occurred in McHugh's hotel room last night, on the eve of her wedding.
A statement from the department said McHugh reported that the incident took place on Friday evening. Her Beverly Hills Hotel room was unoccupied at the time, police said. They said a preliminary investigation suggests that a person accessed the room by unknown means and removed several items of jewelry valued at approximately $ 165,000.
The suspect remains at large and the investigation continues.
This is the second marriage for Stamos. He was previously married to actress Rebecca Romijnfrom 1998 to 2005.